UConn 4-H Military Partnerships
The UConn 4-H Military Partnership programs provide opportunities for military youth across the state, ages 5 to 19, to engage in 4-H through their community, schools, and local Military Installation. These youth can engage in 4-H activities through local clubs, county and state events, or short term (either 4-6 week or one-day) activities offered at military locations.
Geographically dispersed Air Guard and National Guard youth can request a 4-H DIY activity kit be mailed to their home! Email
 

Pamela.Gray@uconn.edu

 

to request a kit today!
Across CT:
4-H in other Counties
Military youth living outside of New London County may still participate in 4-H through their local 4-H programs and/or engage in any 4-H Military event or program. Find the 4-H contact for your county.
CT National Guard
4-H offer's 4-H STEMtastic!, CT Science Discovery, and other project clubs at the various Armories across the state. 4-H programs are included in the vacation and summer Camps offered by CT NGCYP, and at Yellow Ribbon and Family Readiness events.
Contact: Michelle McCarty, CT National Guard Child & Youth Program, O: 860-548-3254  |  M: 860-883-6953 or michelle.m.mccarty4.ctr@mail.mil for information on the next session, or check our calendar.
---
About National 4-H Military Partnership Programs:
4-H National Headquarters, Army Child, Youth and School Services, Air Force Airman and Family Services, and Navy Child and Youth Programs, US Coast Guard, and Army National Guard are committed to a partnership to make  4-H clubs available to military youth on installations and in communities across the globe. 4-H Military Liaisons in each state serve as a point of contact for both support and resources for staff and youth in 42 states and territories. This partnership developed educational opportunities for thousands of 4-H'ers on-base, off-base, and in additional activities such as camping. The 4-H Mission Mandates—Sciences, Healthy Living, and Citizenship support and provide consistency within program efforts for both youth on- and off-base and their families. Visit the 4-H Military Partnership website.
Through partnerships with two national youth development organizations, the 4-H National Headquarters/NIFA/USDA and Boys and Girls Clubs of America (BGCA), Navy Child and Youth Programs strengthens programming efforts by utilizing two of the best positive youth development programs. Training opportunities were designed in collaboration with CNIC, CYP, BGCA, and 4-H, to deliver quality training opportunities for staff around the world. The 4-H/Navy Youth Development Project is a collaboration of Commander, Navy Installations Command, Navy Child and Youth Programs, and the National Institute of Food and Agriculture, U. S. Department of Agriculture through Kansas State University under special project number 2009-48703-06092. More information is available.
In New London County:
Clubs
Seals 4-H Club, Subase Youth Center School-age Child Care program. The Seals meet regularly during the hours of the SACC program, and participate in 4-H projects like gardening, cooking and nutrition, art, and techonolgy.
4-H Torch Club (for pre-teens 9-12), meets during the evening drop-in time at the Subase Youth Center. 4-H field trips planned include CT 4-H on Stage at the Big E on September 30.
4-H Keystone Club (for teens 13-18), evening meetings during Teen Center hours. A UConn College Tour is planned for 4-H Keystone Club members.
Contact:
Facebook: https://www.facebook.com/Subase-Youth-Center
29 Hickory Dr. Groton, Connecticut
(860) 448-6843
http://subasenlonyouthcenter.weebly.com/
Lego City 4-H Club robotics club, meets at the Subase Youth Center, Groton. Youth work with Lego® We-do and Lego® Mindstorms robotics. This project club runs in 6-week cycles, so youth have an opportunity to build skills before moving on tp independent robotics projects. Lego City 4-H'ers compete each year at the New London County 4-H Expo & Fair.
Contact: Jim McCloud
4-H STEMtastic! Science, Technology, Engineering & Math Activities
The UConn 4-H Military Partnership announces 4-H STEMtastic! – our FREE science program that explores science, technology, engineering and math with fun hands-on activities for military youth ages 5-13.
4-H STEMtastic! is offered at the MWR Library, New London Armory, Norwich Armory, and Hartford Armory throughout the year. Check our calendar for the next event near you.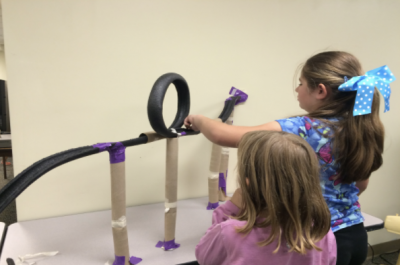 4-H Babysitter's Class
The Navy SYC and 4-H offer a Babysitter's Class twice a year, in the fall and spring. Watch our calendar for the next date.
Subase NLON MWR Library
4-H and the Library team up to offer 6- week project clubs which change through the year.
From the 4-H Bugs! for pre-schoolers- 7 year olds (offered in the summer), to 4-H STEMtastic! Unplugged Coding, there is always something up with 4-H at the Library!
Contact: Marguerite Rauch, MWR Library, 860-694-2578, or 
marguerite.rauch@navy.mil
 for information on the next  session, or check our calendar.
4-H Community-based Clubs
No matter where you live, there is a 4-H Club waiting for you to join!
Click here
for a list of the 4-H clubs in New London County.