The UConn 4-H Explorers is a unique membership category that is age appropriate for youth 5 and 6 years old (as of Jan. 1 of the program year). These programs require more adult supervision and the focus is on cooperative learning rather than competition. The UConn 4-H Explorers program follows a set of program guidelines based on developmental appropriateness.

UConn Explorers Activity Summary
UConn Explorers at the Fair
Minnesota 4-H Funworks: printable activity sheets you can use with your Explorers, either as a supplement to a topic or as something fun for kids to do while waiting for the meeting to begin and between activities.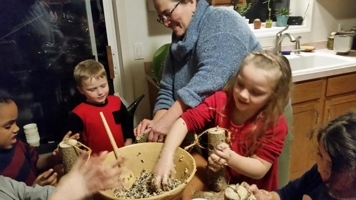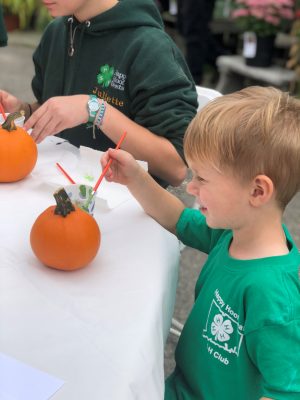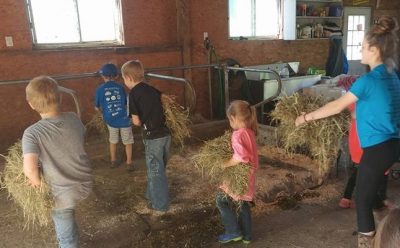 4-H Explorers:
Are 5 years old as of January 1 of the 4-H year.
Are enrolled in UConn 4-H as Explorers, and their area is by default 'UConn Explorers.'
Learn to get along with others.
Explore a variety of interest through hands-on activities.
Build self-confidence through healthy experiences.
Participate in their own club activities, not 'joined in' with older youth.
Receive participation recognition.
Participate in county and state events where specific Explorer activities are in place.
Have leaders who are approved and trained UConn 4-H volunteers.
Becoming a UConn 4-H Explorer Leader
Contact your local 4-H Office to notify them of your intent and to set up your training.
Take the UConn 4-H Explorers training on-line.|

Contact your 4-H County Educator after you have successfully completed the training and quiz for next steps!

Agree to follow UConn policy and guidelines for the 4-H Explorers program.
Use the recommended curriculum.
UConn 4-H Explorers Training
Topics covered in the training include:
Steps to getting started.
4-H Ages & Stages
Experiential Learning
Planning and Implementing for Success
Positive Learning & Group Management
Curriculum Review
Contact Us
Pamela M. Gray, Program Coordinator
New London County Extension Center
562 New London Turnpike
Norwich, CT 06360
pamela.gray@uconn.edu
860.885.2824 (office), 860.886.1164 (fax)
Facebook     Instagram: @nlc4h     Twitter: @nlc4h     Pinterest