Exploring and discovering, encouraging and challenging; that's what 4-H camping is all about. At three educational/recreational sites in Connecticut, 4-H campers have fun learning about themselves and the world. They have a great time making new friends in an out-of-doors setting. Campers have fun growing socially, intellectually and emotionally at 4-H camp.
Campers need not be 4-H members or live in towns near the camp. They sometimes attend with a friend and can request to be in the same cabin if they are the same age and sex. Transportation to and from camp is the responsibility of the parent.
Campers arrive at camp for one-week sessions on Sunday afternoons and depart after a closing program on Friday night. (Departure is Saturday morning at Hartford.)
Each camp has an open house in the spring for families to visit and meet the director. Call for dates or other arrangements to visit the facilities.
We offer one of the biggest camping bargains around! Camp fees are kept low with the help of numerous 4-H volunteers who work throughout the year to raise money in support of the camp program and spend hours maintaining the facilities.
Information for 4-H Camps
New London County 4-H Camp
Auerfarm 4-H Education Center
158 Auer Farm Road
Bloomfield, CT 06002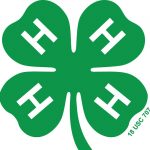 Other 4-H Camp Highlights:
Campers have the opportunity to choose some activities
Balance of small group, large group and individual experiences
General camp programs include: - Archery
Arts and Crafts
Camp Craft – Outdoor Living Skills and Hiking
Drama and Dance
Nature and Environmental Studies
Recreation – Sports and Games
Swimming
Exciting all-camp celebrations
Health and Safety
Licensed medical personnel on property; physician on call 24 hours a day
Three well-balanced meals and snacks each day planned by a nutritionist
Red Cross certified waterfront personnel
Connecticut certified archery instructors
Campers live in cabins with counselors
Current physical examination by a physician required
Staff
Carefully selected, caring and mature
Expertise in a variety of subject areas with experience working with children
International staff provides cultural diversity
Participate in an intensive pre-camp training program on site