Location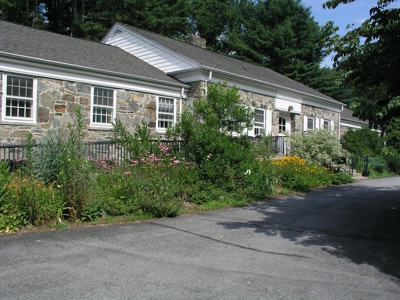 Contact
Marc Cournoyer
Windham County 4-H Education Program Coordinator
139 Wolf Den Road
Brooklyn, CT 06234
(860) 774-9600  x18
Calendar
Calendar
2022
January
Tuesday, January 4 - 4-H Fair Association meeting
Wednesday, January 26 - Ragged Hill Woods Outdoor Activity - "Ice & Hot Chocolate"
February
Wednesday, February 2 - Ragged Hill Woods Outdoor Activity - "Under the Microscope"
Tuesday, February 8 - 4-H Fair Association meeting
Wednesday, February 9 - Ragged Hill Woods Outdoor Activity - "Winter Hike & Exploration"
Saturday, February 12 - 4-H Saturday Science Club Meeting
Friday, February 18 - 2022 Windham County 4-H Public Speaking contest - Windham-Tolland 4-H Camp Lodge
March
Tuesday, March 1 - 4-H Fair Association meeting
4-H Fair
4-H Fair
The Windham County 2022 4-H Fair is currently scheduled for August 5-7, 2022 at the Brooklyn Fairgrounds on Rt. 169 in Brooklyn, CT.  The fair is an opportunity for 4-Hers to come together to showcase animal related and other types of projects they have worked on throughout the year.  4-Hers compete in assorted competitive events receiving ribbons, trophies and other prizes for their efforts.
The fair is organized by a team of 4-H youth and adult advisors who do everything from sell space to oversee all the weekend's various events and activities.  All 4-H members from Windham County are invited and encouraged to participate in the fair and Windham County Fair Association.  The Fair Association normally meets the first Tuesday of each month at 7:00pm at the Windham County Extension Center in Brooklyn, CT.  Meetings are also livestreamed via Zoom for those who cannot participate in person during covid closures, etc.  These meetings are open to all enrolled Windham County 4-H members, leaders and parents.
We are always looking for community partners, vendors, entertainers and others who would be interested in helping to make the fair a wholesome, enjoyable event for the whole family.  Call Marc Cournoyer: 860-774-9600 or email marc.cournoyer@uconn.edu for more information.
Upcoming events and more
Fair Association News
Our next Fair Association meeting will take place Tuesday, February 9th at 7:00pm.  We are hoping to be able to gather in person again but meeting may be virtual if necessary due to covid restrictions.  Meeting room log-in information will be made available a few days before the meeting if necessary.
4-H Escape Rooms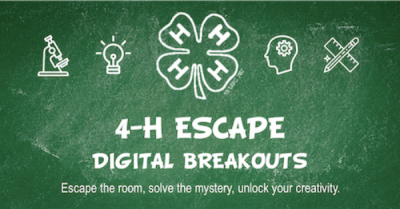 Escape rooms have gained popularity with youth and adults worldwide as small groups work together to find clues, solve puzzles, and other tasks that allow them to escape from a room. Depending on the activity, there can be one or more rooms, and there is usually a time limit. Once the team has completed the task for each room there is a prize – in some cases the prize is just that they have escaped.